About 90% of buyers start their search on the Internet, which means you want those buyers looking at your home. We use various types of technology in order to get your home in front of those potential buyers. We work with cutting edge technology to create an unmatched internet marketing presence to help give you a competitive advantage in today's high speed technology driven world.
I GET YOUR HOME SOLD FASTER THROUGH EXTENSIVE MLS EXPOSURE, EXTENSIVE HOME VIRTUAL TOUR VIDEO EXPOSURE, EXTENSIVE LOCAL AGENT EXPOSURE THROUGH INDIVIDUAL E-MAILS, AND EVEN IN 120 FOREIGN COUNTRIES REACHING 750,000 AGENTS!
Extensive MLS Exposure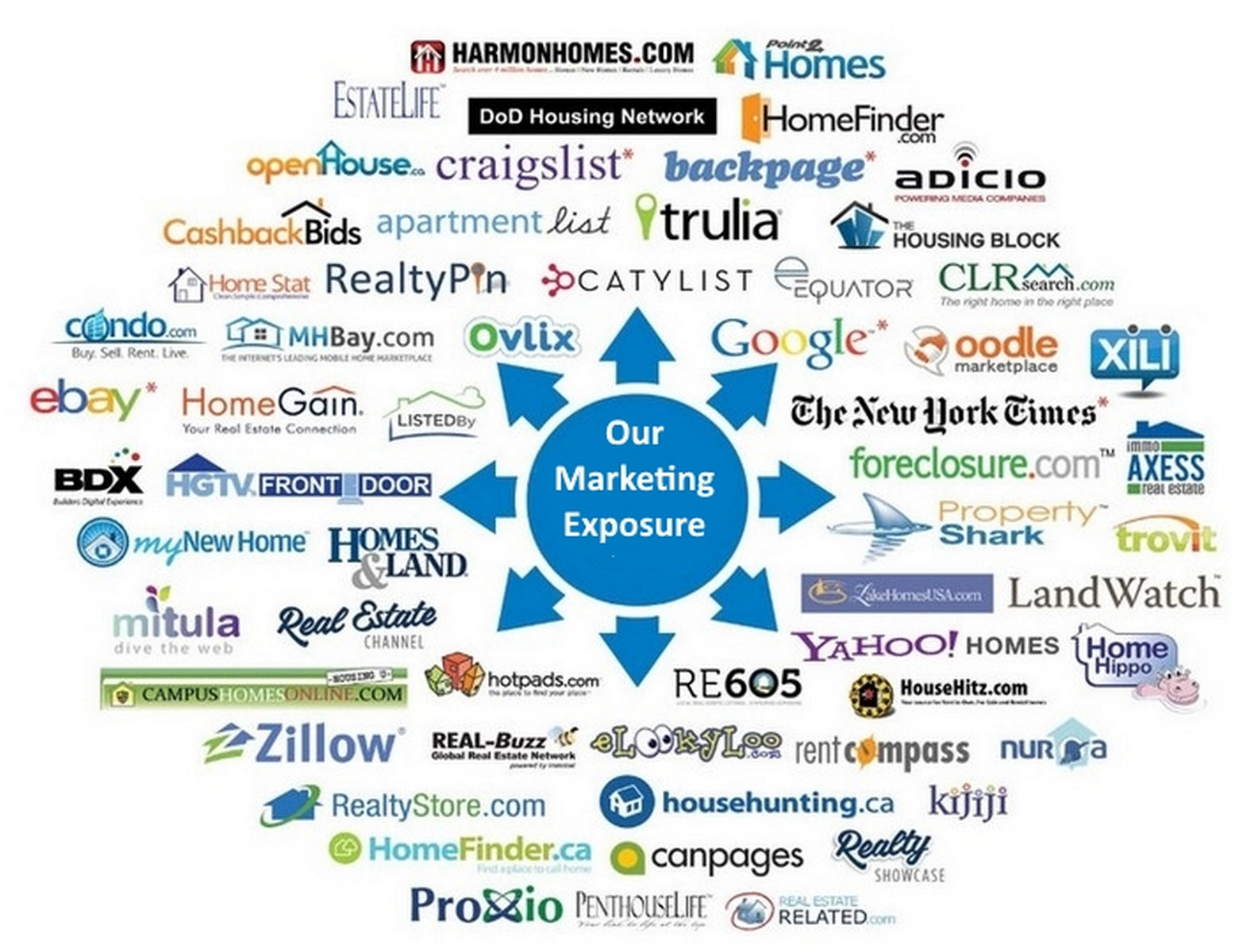 Extensive Home Virtual Tour Video Exposure
I syndicate your home virtual tour on dozens of websites, including Yahoo, Trulia, Zillow,
and others, all within days of your listing going live.